How to Plan Your Trades – so you don't miss many
Hello Premium Members. In this article, we will learn how to plan our trades. (So we don't miss many)

After we are done with our usual weekly analysis, we know what to look for. The main problem is that we may not be there at the time of a potential setup activation ("Last Swing Standing" break in our case).

I am going to share my personal trade management routine.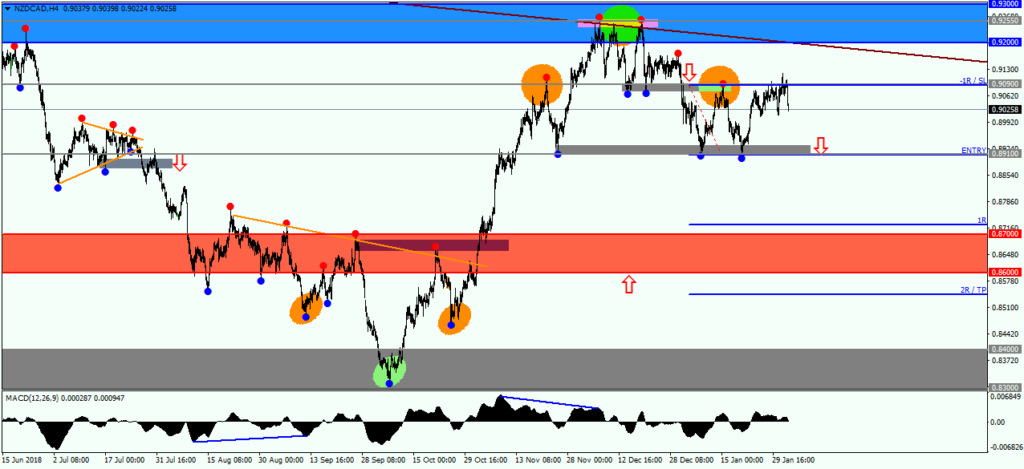 Let us take a live example: here we have a NZDCAD setup on H4.
Our entry is a candle close below our last swing standing which would be around 0.8910 in this case and our stop loss is above the right shoulder which would be around 0.9090

as I always say, we always risk 1% per trade. So first of all, we need to calculate our position size, so we will be ready and know in advance the lot size we will be entering once the trade is activated.

I personally use www.myfxbook.com but you can find many Position Size Calculators online.
https://www.myfxbook.com/en/forex-calculators/position-size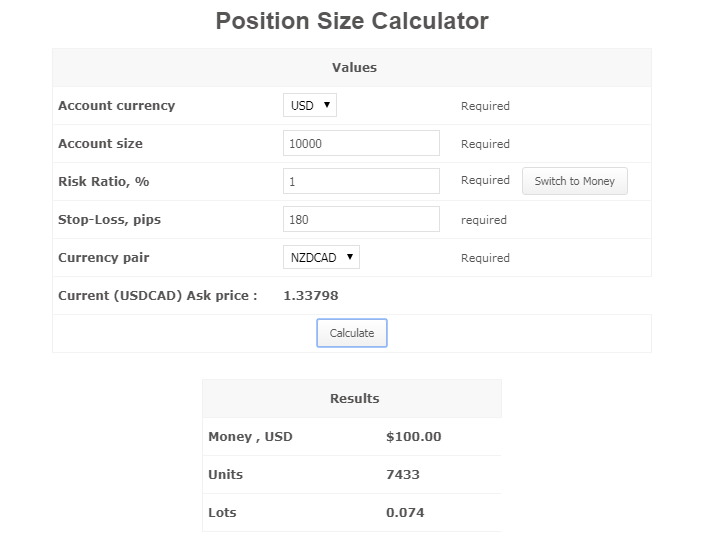 the picture is self-explanatory. Just fill in this form; by entering your account equity, risk per trade, stop loss in pips and pair.
In our case:
Entry => 0.891
Stop loss => 0.909

(Stop loss) – (Entry) = 180 pips
myfxbook position size calculator will automatically calculate the appropriate lot size (0.074 in our case)
we will enter with 0.07 since we cannot enter with 0.074 on MT4
now we have our potential trade lot size ready
I personally write it down on my phone (on notepad):
NZDCAD Sell 0.07 = 100$ / 1% (on H4)


Stop Loss: 0.9090
Below: 0.891

STEP 2

now we have our trade position size ready, we can enter our trade in 2 seconds when the trade is ready to go.

But how can we know when the break happens if we are out.

We will use a FOREX LEVEL ALERT APPLICATION

I personally use this one; but you can find many calculators on Google Play and Apple Store.
http://get.call-levels.com/free-finance-app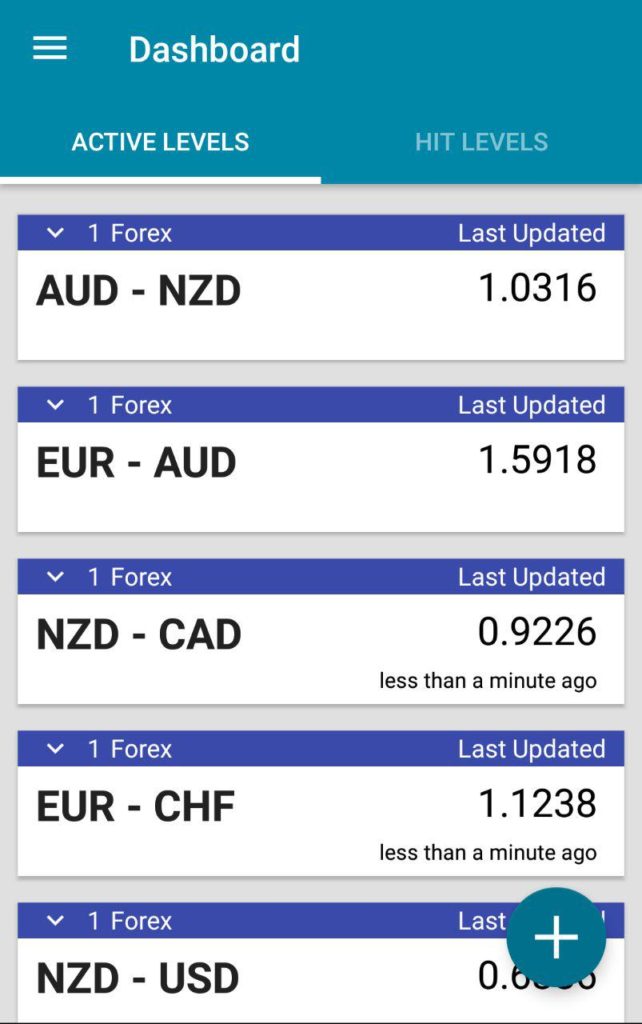 we click on "+" sign to add a new alert.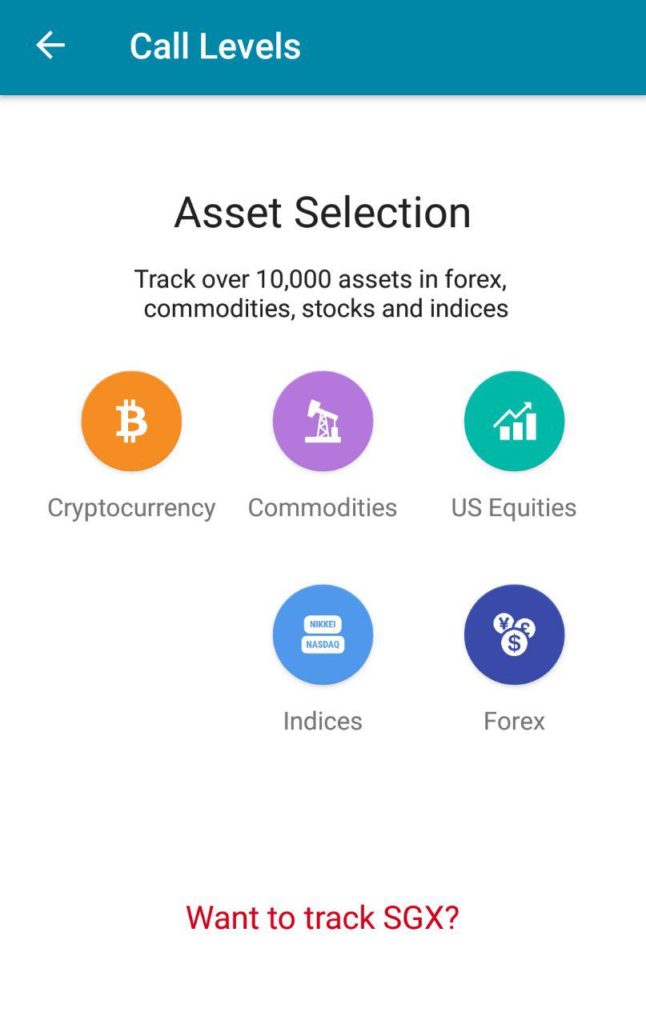 We choose our desired asset type. ("Forex" in our case)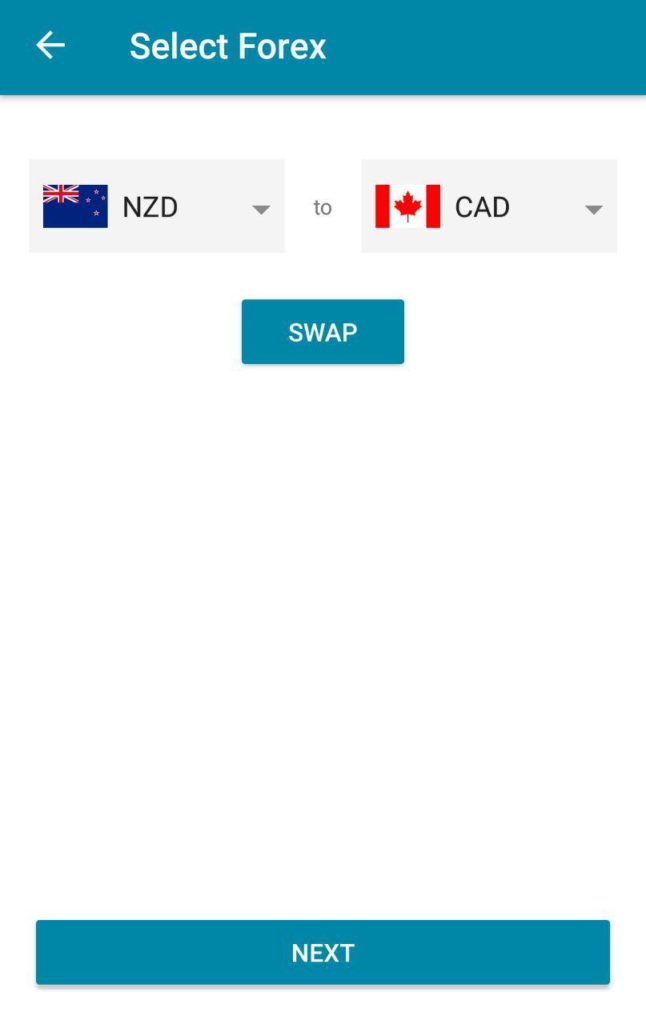 Choose NZDCAD in this case, then click on "next"

and enter the chosen level

in our case, it is our entry 0.891

and click "Set call level"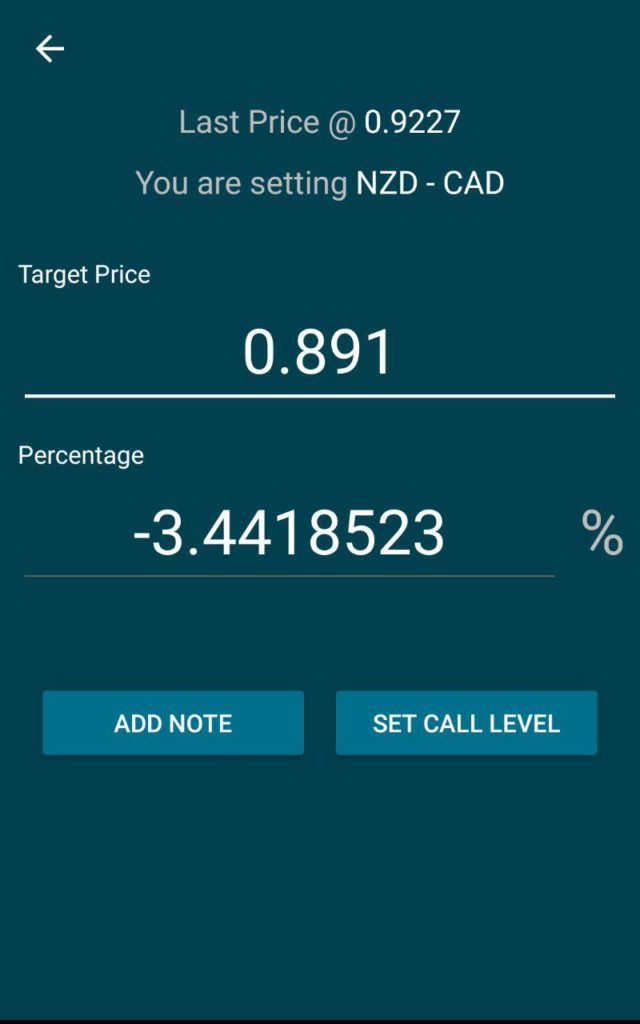 Now we have our Alert ready, and the APP will give us a notification whenever 0.8910 level is hit on NZDCAD
Remember: always wait for the current candle to close before entering the trade. (in our case, we will need to wait for the current H4 candle close)

if the alert was given way before the candle close, I usually put a reminder or alarm 2-3 minutes before the candle close, then I will check my chart through my phone if I was away to see if the candle is closing below/above our level.

Then will check my notepad for lot size (0.07 in our case) and stop loss (0.909 in our case)


Long Story Short

Alert => Notepad => Enter the trade at candle close if it closed below/above the chosen level => and enjoy your outing 😉