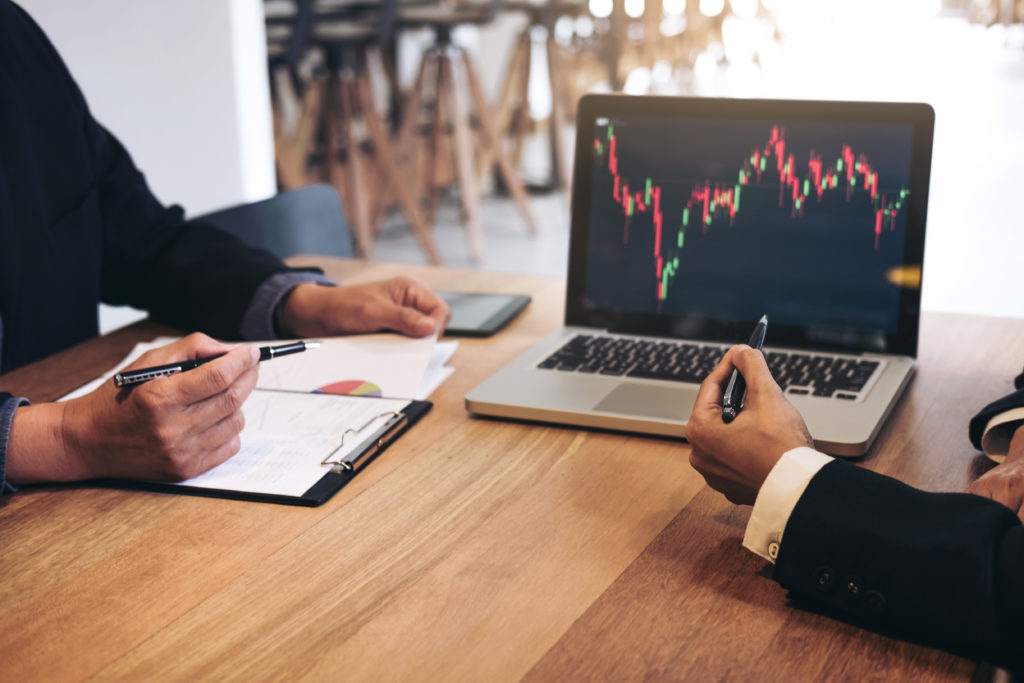 'Your Complete A-Z Program On Technical Analysis, Risk Management and Trading Psychology' the last course you will take!
If you want to learn how to fly a plane, you cannot do it with books, websites or computer programs. To learn any trade or craft, you must study with a skilled teacher or mentor. Only then will your learning truly take flight.
In this program, we will teach you about the Forex market from start to finish. We'll lay out how the market works and then teach you how to trade it like a pro through a combination of education, one-on-one assistance, and trade reviews.
Our mentoring and forex trading strategies are of high quality because they work. They work with you, not for you, which means you will be a person who is successful – not a person who owns a successful product.
* The Program Consists of the Following Modules:
  Module 1: Introduction to Forex
What is Forex?
Understanding Forex Charts
Basic Forex Terminologies
Types of Brokers
Order Types, Stop Loss and Take
The Three Types of Analysis
Creating a Demo Account
Navigating Metatrader and placing orders
Module 2: Technical Analysis and Price Action
Introduction to price action
Support and Resistance
Round Numbers
The Information Behind Candlesticks
Understanding Market Structure
Understanding Trends
Understanding Indicators
Stop Loss
How to Properly Use Fibonacci
Supply And Demand
Divergence and How to Trade Them
Trendlines and Channels
Chart Patterns
Module 3: theSignalyst Tricks and Strategies
The Power of Confluence
a. What is Confluence?
b. How and Why does Confluence Work in Trading?
c. How to Trade Confluence
The Power of Multiple Timeframe Analysis
a. What is Multiple TimeFrame Analysis?
b. Step By Step Example
c. How to Filter Losses and Maximize Profit?
Golden Candlesticks
a. Engulfing Candlestick Pattern
b. Outliers
Custom Tricks and Strategies
a. Objective Divergence Strategy MDB
b. Classic Divergence Tweaked
c. RichTL Bomb
d. RichTL 123
e. Objective Support and Resistance
f. Objective Supply and Demand Zones
g. Behind-Enemy-Lines Strategy
h. Behind-Ally-Lines Strategy
i. Three-Swings-Down Strategy
Custom Trendlines Tricks and Strategies
a. Trio (classic)
b. Trio (tweaked)
c. How to Treat Trendlines as Zones
d. How to Draw Trendlines Objectively
e. Trendline Break Filter
Objective Chart Patterns and How to Trade them
a. Double/Triple Top
b. Double/Triple Bottom
c. Head and Shoulders
d. Rectangles / Flags
e. Triangles and Pennants
f. Wedges
How to Put Everything Together
Module 4: Money and Risk Management
How to Correctly Position Your Stop Losses
How to Calculate your Stop Loss size
How Much to Risk per Trade
The Power of Risk Reward Ratio
TheSignalyst Risk Reward Ratio Tool
Currency Pairs Correlation
How to Manage your Trades
Trade the Obvious
Module 5: Trading Psychology
The Right Approach and Mindset to Trading the Financial Markets
The Name of the Game is Risk Management
Plan Your Trade and Trade Your Plan
Skills You Need
Skills you Don't Need
Keep it Simple
Be Patient
PS: This course includes
Step by step walkthrough demonstrations of doing analysis on live charts, entering the market, setting stop loss and take profit levels.
Email support/advice for any questions you may have regarding the contents.
Three months of free subscription to our Community
Our custom indicator RichTL
Got a Question?
We Have The Answer